Planned Giving at Turtle Back Zoo
The OWL SOCIETY History and Purpose
The purpose of the Owl Society is to recognize those individuals and families who have remembered Turtle Back Zoo and the Zoological Society of New Jersey in their estate plans through a documented planned gift. More so, the Owl Society serves to enable members and friends to promote the conservation and education values of the Zoo for generations to come. The Owl Society was created in 2014 with a recommendation from a committee of advocates representing the Zoological Society of New Jersey. The Zoological Society of New Jersey, Inc. was started in 1973. Its purpose is to promote the general welfare of Essex County Turtle Back Zoo.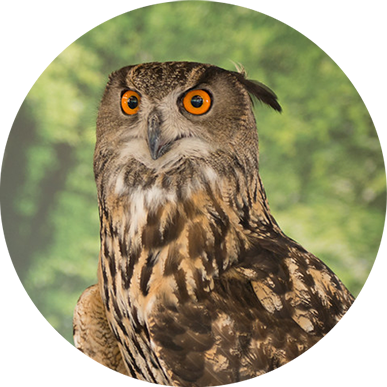 Vision for the Owl Society
Gifts to the Owl Society ensure the future of our Zoo. Through your generosity, the Essex County Turtle Back Zoo will continue to be a leading destination for New Jersey families.
The Benefits and Rewards of Membership
Members of the Owl Society are rewarded with the knowledge that their gift helps to conserve one of New Jersey's recreational and educational landmarks. Every year, names of new members of the Owl Society will be added to a display within the Zoo's Education Center. All Owl Society members will be honored at an annual social. Members will also be invited to seminars and special events on planned giving, financial and estate planning.
You may become a member of the Owl Society simply by providing documentation that you have named the Zoological Society of New Jersey a beneficiary in your will or estate plan.
Bequest in a Will
Life Income Gifts
Life Insurance
Life Estate
Depending on the type of planned gift, different assets may be used to fund it. Cash, appreciated securities, appreciated property, or personal property (such as jewelry or art) may be options. Check with your financial and legal advisors before making a gift.
Zoological Society of New Jersey
Berkowitz, Lichtstein, Kuritsky, Giasullo & Gross, LLC
973-243-6027