Thursday, July 20, 2023

5PM - 8PM

Turtle Back Zoo

560 Northfield Avenue, West Orange, NJ 07052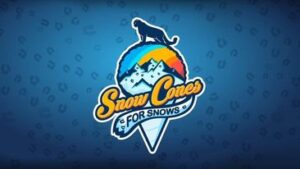 Join our Zoo Late Night: Snow Cones for Snows as we bring awareness to the state of Snow Leopards in the wild. 🍧
Snow Cones for Snows at Essex County Turtle Back Zoo
Thursday, July 20, 2023
5PM – 8PMVIP tickets available.
General Admission required.
Current Zoo members are free, no ticketing required for General Admission. VIP experience is a separate ticket.
Attend the event to see a snow leopard feeding, online auction, keeper chat, and education table! Don't forget to visit our keepers at the American Association of Zoo Keepers table! Support the snow leopards by purchasing an exclusive t-shirt at the event or some animal art from our docents!
Purchase a snow cone at the event and a portion of the proceeds will be donated to Snow Leopard Conservancy.
Join us at the amphitheater for animal encounters and a presentation by the Executive Director of the Snow Leopard Conservancy, Ashleigh Lutz-Nelson inside the Mount Classroom.
General Admission tickets will be available at the door or online at https://essexweb.usedirect.com/EssexWeb/Activities/programsandtours.aspx.
————————————————————–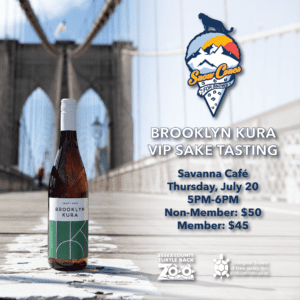 BE A VIP!
Join us as a VIP at Snow Cones for Snows on Thursday, July 20 5PM to 6PM to enjoy an hour of Brooklyn Kura sake, animal encounters, and a private talk from Snow Leopard Conservancy's Executive Director, Ashleigh Lutz-Nelson! The VIP ticket also includes access to Snow Cones for Snow Leopards General Admission session from 5:00PM-8:00PM.
————————————————————–
About Brooklyn Kura's Brian Polen
Brian Polen has emerged as a leader in the American craft sake movement and was awarded Wine Enthusiasts's 40 Under 40 Award. Through Brooklyn Kura, Brian challenges sake stereotypes, converting craft beer and wine enthusiasts into sake fans by introducing them to the breadth and complexity of the beverage.
Previously, Brian held multiple positions over his ten-year career at American Express, including the Vice President of Marketing & Big Data Platforms and various director roles. He graduated with a Master of Science in Engineering from the University of Michigan and a Bachelor of Arts in Economics from the University of California in Irvine.
————————————————————–
————————————————————–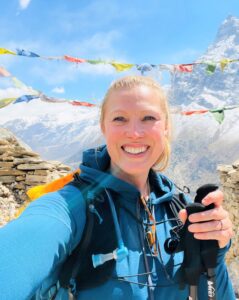 About Guest Speaker Ashleigh Lutz-Nelson, Executive Director
Executive Director Ashleigh Lutz-Nelson joined the Snow Leopard Conservancy (SLC) team in 2020.  A native Floridian, she received a Bachelor's degree from the University of Florida in Zoology, with practical experience in domestic and wild animal veterinary medicine, behavior and welfare. After graduating, Ashleigh found her passion working with the big cats at Busch Gardens and specializing with the Felid Taxon Advisory Group to advance the care and conservation of wild cats in AZA-accredited Zoos. Knowing these incredible cats as individuals inspired Ashleigh to take on a bigger role of their conservation in the wild. She went on to earn a Master's degree from the Royal Veterinary College and Zoological Society of London in Wild Animal Biology and has since helped to bridge ex situ and in situ conservation efforts for wild cats. SLC partners with zoos on conservation, research and education projects that bridge ex situ and in situ conservation efforts, benefitting snow leopard conservation from individual to population level.  Ashleigh also co-directs the One Health Program aims to improve human-animal health and welfare, strengthen local veterinary training and resources in the high mountains and build lasting human-wildlife coexistence in Nepal.
————————————————————–
Food will be available for additional purchase. Members, please bring a valid photo ID and membership card for entry. Event is Rain or Shine. No refunds.